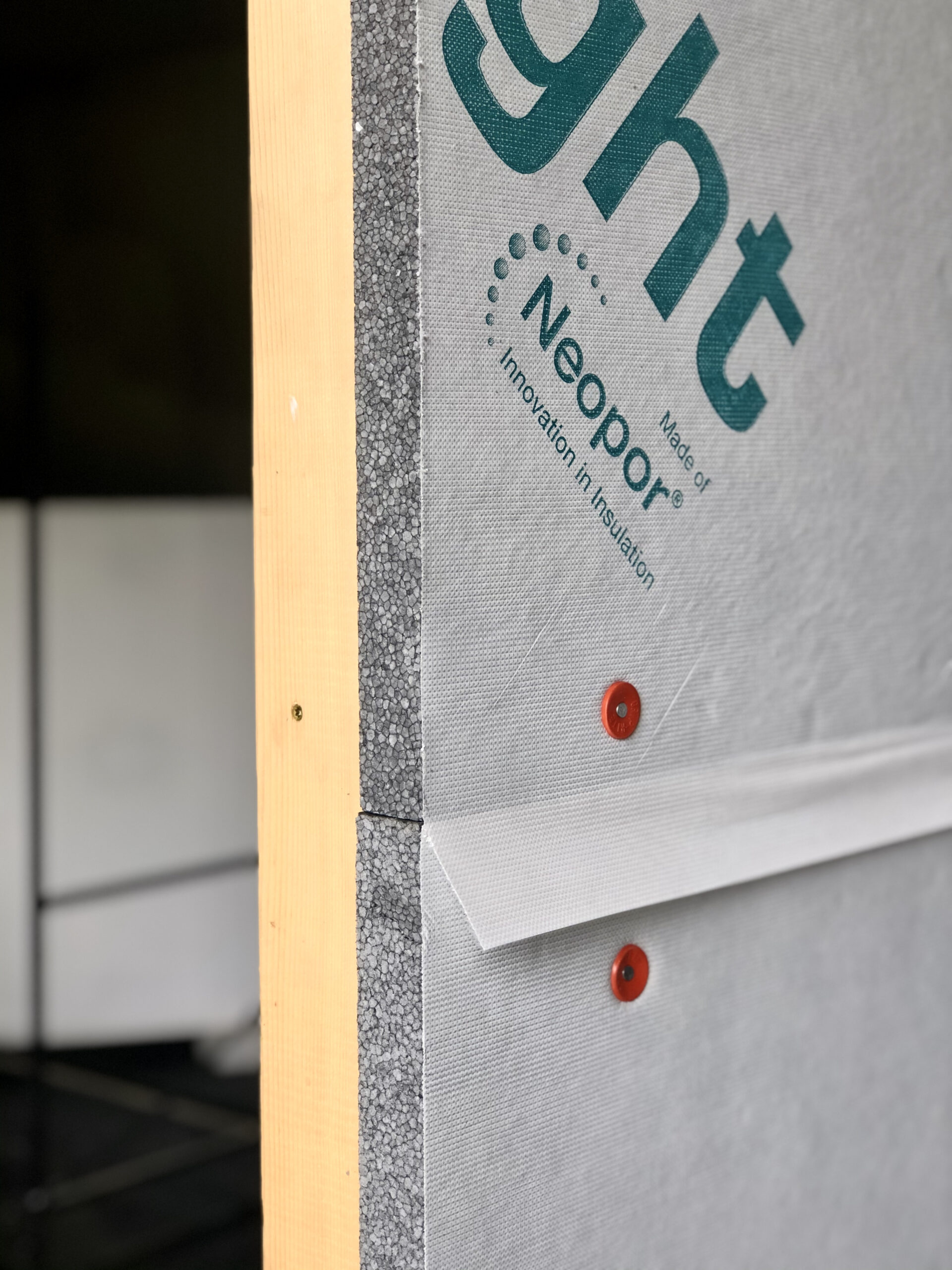 Comparing Exterior Insulation Types 
Whether you're using exterior insulation for the building science and performance it adds to a structure, or because it's required by code, choosing which type for your build can feel overwhelming. Most of the research on the market compares EPS, XPS, Polyiso and Mineral Wool, because they've been readily available on the market. One you may not have heard about yet is GPS – graphite polystyrene, known as Neopor.
When developing our ThermalTight system we considered them all. Every type of insulation board offers something different, and we've compiled that information here to compare their features and benefits (plus a few drawbacks).
For ThermalTight, we wanted the most performance for the best value: a high long-term R-value, sustainability, fire resistance, ease of installation, versatility – ideal for walls, roofs, below grade, under slab, and suitable for any climate. That's why we chose graphite polystyrene, Neopor GPS provided by BASF.
---
Here's How Neopor GPS Stacks Up Against the Competition: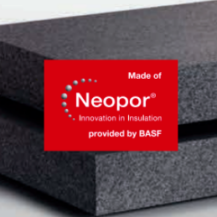 Neopor GPS
Graphite Polystyrene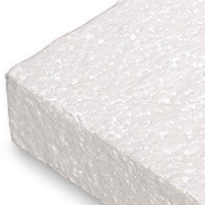 EPS
Expanded Polystyrene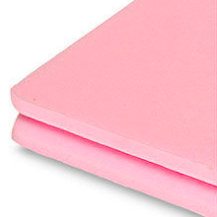 XPS
Extruded Polystyrene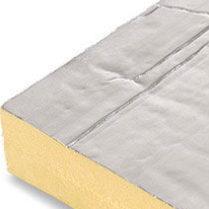 Polysio
Polyisocyanurate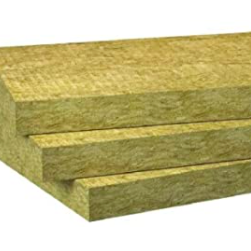 Mineral Wool 
Natural stone wool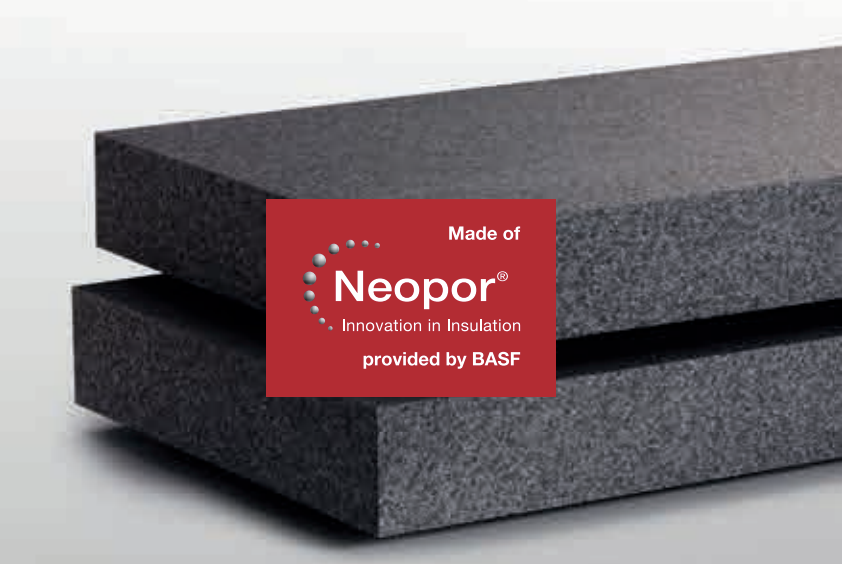 GPS or Graphite Polystyrene insulation is always Neopor by BASF. It's a patented technology using graphite to reflect radiant heat energy, rather than harmful blowing agents and gasses. BASF is an industry leader in sustainability and performance in the built environment. 
Neopor® Plus Graphite Polystyrene (GPS) insulation boards are fire and code approved by UL and ICC for ASTM E84, NFPA 285 and NFPA 286 for use in commercial cavity wall with a wide range of cladding approvals.  
Best Overall Value & Performance: Neopor
Unlike some rigid foam insulation materials, Neopor® Graphite Polystyrene increases in R-value as temperatures drop. Made up of small pockets of air rather than harmful blowing agents, the graphite in Neopor GPS reflects radiant heat energy – increasing the material's resistance to the flow of heat, what we refer to as R-value.
 Maintains the highest long-term R-value of any insulation material on the market.
 Increases in R-value as temperatures drop. R5 per nominal inch @ 75°F; R5.2 @40°F; 5.4 @25°F
 Class III Vapor Retarder, semi-permeable, allows wall to dry
 Reduces the risk of rot or mold in the wall assembly
 Sustainable – zero harmful blowing agents or gasses
 Uses up to 30% less materials in manufacturing process than other insulation types
 Does not contribute to greenhouse gas emissions
 Versatile – above grade, below grade, under slab, walls, roofs
 Suitable for all climates
---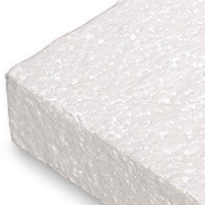 EPS or Expanded Polystyrene insulation 
EPS, XPS & Polyiso
If it's white, pink, blue, green, or shiny silver foil faced –  you've seen these common rigid foam types of insulation board.
EPS (expanded polystyrene) is the white one. It's made of polystyrene beads that expand under heat and fuse together, then are molded into sheets or blocks (ex. ICF, SIPS, and EFIS). EPS offers the lowest R-value (R 3.6), but it's also the cheapest board on the market. EPS is popular because it's versatile, widely available, and has no off-gassing, or "thermal drift". The R-value it provides the day it's installed is the same R-value it has 20 years later. EPS contains no CFCs or HCFCs in the blowing process, so it's "greener" than both XPS, and Polyiso. A good entry level material for the price conscious, EPS gets the job done – but it's not as durable as other types, and it's a major contributor to trash pollution. That white foam used in packaging and disposable food containers? That's EPS.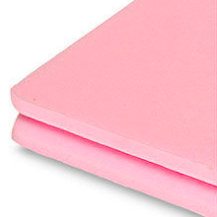 XPS or Extruded Polystyrene insulation 
XPS (extruded polystyrene) is the one known as Styrofoam. It's made of up the same small beads EPS is made of, but they're formed differently. XPS offers a higher R-value than EPS, and more moisture and mildew resistance – but it off-gasses over time, losing R-value due to "thermal drift". It's manufactured using HFCs (hydrofluorocarbons ) as a blowing agent to expand the polystyrene. Concerned about global warming and sustainability? XPS isn't your top pick. It is versatile like EPS, good for above and below grade, under slab, walls and roofs –  while offering more durability. Common brands of XPS are Dow Styrofoam Blue Board, Owens Corning FOAMULAR pink board, and GreenGuard by Kingspan.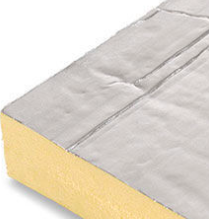 Polysio or Polyisocyanurate 
Polyiso has the advantage of offering the highest R-value per inch – and the price reflects it. But that R-value will decrease over time, due to off gassing of blowing agents. Manufactured by blowing foam up against foil or paper, it's most often foil-faced, and extremely sturdy. Used most commonly for commercial roofs, it's limited to above grade applications. Polyiso is impermeable – no moisture can pass through, which means it's not suitable for hot & humid climates. It does a highly effective job in specifically designed assemblies, but can cause some serious moisture issues when it's used improperly. While it has a low global warming potential, it is considered the least environmentally friendly of exterior insulation materials.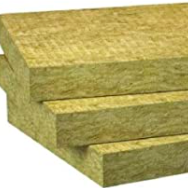 Mineral Wool 
Mineral wool is the most commonly used "natural" exterior insulation material – it's made from stone wool. Water repellant and extremely fire resistant, it's a favorite amongst architects and builders looking for maximum fire protection, energy-efficiency, sustainability, and the added benefit of sound-dampening.  It offers an R-value of R4 per inch, and maintains it over time. While mineral wool is quite versatile, it's the most vapor open of all exterior insulation types, so it cannot be used as any type of vapor retarder or air barrier. The most expensive of the types we've compared – it's dense and heavy to work with, requiring special fasteners to install. Best known types of mineral wool are ROCKWOOL & Thermafiber by Owens Corning.
---
Want to take a deeper dive? We'd recommend these resources:
"EPS, XPS & Polyiso insulation / everything you need to know" Belinda Carr, youtube.com
"Save Energy with Rigid Foam Insulation" Rick Arnold, Fine Homebuilding, Issue 181
"Thermal Drift of Polyiso and XPS", Martin Holladay, July 2017
"Polyiso Impacts Are High, but Performance May Make Up for Them" Paula Melton, Building Green
"Which Rigid Insulation Should I Choose?" Rick Arnold, Fine Homebuilding, 2009
"Insulation Materials" US Department of Energy, energy.gov 
"Rigid Foam Insulation to Meet Fire Requirements for Safe Schools and Hospitals" MacGregor Pierce, Hunter Panels, facilitymanagement.com
"Comparing Polystyrenes: Looking at the differences between EPS and XPS" Jason Burgess, constructionspecifier.com